Hypnotherapy Course - UK Training from Uncommon Knowledge


Although our Hypnotherapy Diploma Course has now ceased, we are providing the same content via our online psychotherapy and hypnosis training courses. Currently, the courses available are:
---
Diploma Course in Solution Focused Hypnotherapy and Psychotherapy
(UK based near London)
The Uncommon Knowledge professional hypnotherapy training course includes:
Treating 3 real clients in supervised hypnotherapy sessions during the course, fantastic for integrating skills and building confidence
Experienced, professional trainers that make your learning fun!
Professional-level hypnosis training - become fluent in hypnotic language - no relying on standard hypnosis scripts
No 'historical' essay-writing like many 'traditional' hypnotherapy courses
Training in brief, solution focused approaches to enable you to help people quickly and effectively
Access to extensive video library of real hypnotherapy sessions
Minimum 6:1 delegate-trainer ratio to ensure high levels of personal attention and effective learning
Up-to-date skills from the fields of cognitive, behavioural and interpersonal therapy, NLP and hypnotherapy
Much, much more, including free hypnosis downloads, business support, professional indemnity insurance, course mentors...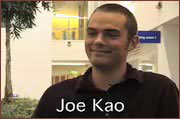 Funding - For information on financial assistance to support your learning, please visit www.direct.gov.uk/adultlearning or contact 0800 100 900.

Why Study Hypnotherapy in London?

Why struggle through London when you can enjoy weekends away in open countryside and fresh air at Brighton University?

Our famous Hypnotherapy Diploma Course takes place every year in the green and relaxing environs of Brighton University campus.

Travel from London to the campus is easy by car or train. The University sits on the A27, about 45 minutes from the M25. And the train line from Brighton runs right through the campus.

And if you prefer to stay overnight, we can recommend reasonably-priced accommodation.


So if you want to attend one of the UK's top hypnotherapy training courses, don't be put off because you live in London! Around half of the course delegates travel from the London area every year, and others come from as far afield as Glasgow Northampton, Bristol and Cornwall.
And, seeing as London Gatwick airport is only 30 minutes drive from the University campus, you could travel from just about anywhere... Glasgow, Edinburgh, Manchester, Paris, Milan... (one delegate in 2004 travelled from Israel!)
Hypnotherapy Course Prospectus starts >
Hypnotherapy Course Intro