Goal Setting Guide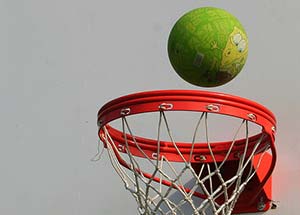 Setting goals well helps you... get out of that rut, take control...
...focus on the important things...
by Lyndsay Swinton, creator of Management for the rest of us
Part I, the goal setting process, is modelled on successful goal setting processes used in large organizations or companies and has been evolved to suit a wider audience. This guide will give you structure around setting your own goals, and can be used in conjunction with the Project YOU Part II – the Personal Development Planning process.
How to use the Goal Setting Guide:
1. Set aside half an hour to dedicate to yourself and your future achievement and happiness. Get yourself a cup of your favourite beverage to reward yourself for making such an intelligent decision!
2. Read through the whole process so you can get an overview.
3. Follow the goal setting example you are given so you can see the process in action.
4. Follow the instructions on how to set your own important goals.
5. Sit back and feel a glow of satisfaction at having made the first step in a journey of personal fulfilment and achievement!
Next, Benefits of Setting Personal Goals...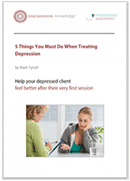 Help depressed clients quickly: Free eBook
Get '5 Things You Must Do When Treating Depressed Clients' free when you subscribe for email updates.

Back to Personal Development articles
blog comments powered by

Disqus